Fishing Report
Fort Pierce - Port St Lucie - Vero Beach - Jensen Beach
August 5, 2010
INSHORE REPORT:
As summer continues to bring the hot weather to our area, the fishing greatly improved this past week. We have enjoyed catching redfish, snook and trout out on the flats or around the docks. I managed to get out one day to do some scouting and another day fishing with Clint Walker of the Fishing Center. Getting out early gets you off the water before the heat of the day sets in. It was a good week fishing!
Top water has worked very well in the early mornings. It produced redfish, snook and trout this week for us. Fish the docks, glass minnow pods or along the channel edges to get your results. I did find some nice redfish up on the shallow flats in one to two feet of water at midday this week. A couple were even tailing for a change. DOA shrimp works best in shallow water for redfish. My largest was a healthy 29" this week. Try around the Moorings or north of Harbor Branch for redfish or the docks south of Fort Pierce.
Trout were biting top water, live pigfish and DOA CAL jerk baits. I even landed one on a BFL lure among the many glass minnows. Try the deeper edges of the flats or around the docks. Some big trout are out there feeding. Our largest topped 26" this week. Snook fishing remains good at the jetties for those anglers using feather jigs, TerrorEyz or live baits. I did land two this week while fishing the drop offs around the glass minnows. There are plenty more out there. Utilize the bait schools to help in your success. Lots of snapper are being taken along the channel edges and again.....around the glass minnows. Live shrimp always works best for them. Lots of ladyfish and jacks have been cruising the river to give you even more action out there. It's been a great week!
Tip of the Week:
Finally...it looks like snook season will open on September 17th. I am sure there are lots of eager anglers waiting to catch that slot snook for dinner. Sometime this month do a simple check of your license to make sure both your license and snook permit are current. You know that the FWC will be out there checking, so save yourself a headache and fine now. I think the first few days of snook season will be pretty hectic this year, so make your plans now and insure that you won't have any problem should you be checked for licenses or safety equipment. Good luck out there!
Remember, fishing is not just another hobby....it's an ADVENTURE!
Good Fishing and Be Safe!
Captain Charlie Conner
http://www.fishtalescharter.com
captaincharlie@fishtalescharter.com
772-284-3852
Some of this weeks catches!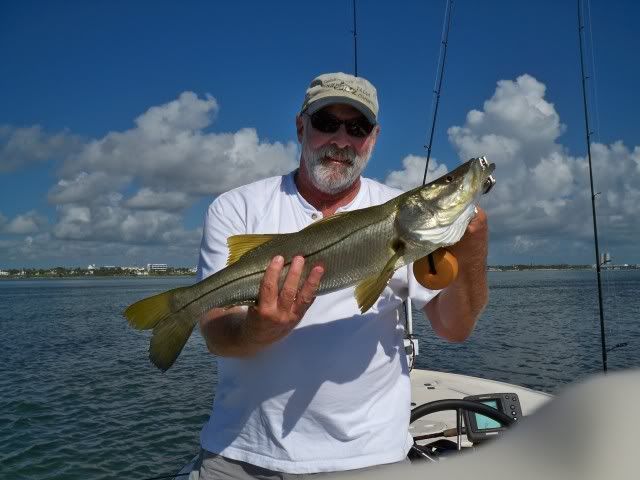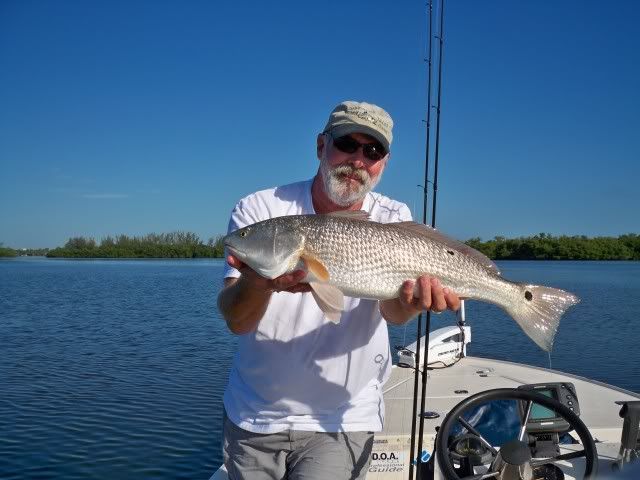 (Captain Charlie Conner has been fishing the Indian River Lagoon for over twenty-five years. Specializing in light tackle fishing in Fort Pierce, Vero Beach, Jensen Beach, Stuart and Port St Lucie, Florida. His weekly South Indian River Lagoon Fishing Report gives you the latest inshore fishing information for the Treasure Coast area on the Indian River Lagoon.}